A $100 million gift from an anonymous donor will fund three new apartment-style residence halls on South Campus around Old Kenyon: one to the east of Leonard Hall, one to the west of Hanna Hall and one to the rear of Old Kenyon where Bushnell Hall is now. Both Bushnell and Manning Halls will be torn down.
The residence halls will each have room for more than 100 students and will be built to complement the style of their iconic neighbors, designed to last 100 years or more.
"With this gift, and amazing act of generosity from an anonymous donor, we take care of critical housing needs and infrastructure at Kenyon, looking well into our third century," said President Sean Decatur.
Features
The location and features draw from the College's master plan and were reinforced by a comprehensive housing study conducted by consulting firm Brailsford & Dunlavey. The consultants noted that the nearly 50% response rate from students was the highest from among the more than 300 colleges and universities for whom they have performed similar work.
Among the key findings of the study — which will be reflected in the new buildings — were student preferences for:
apartment-style suites;

South Campus residences;

new construction that offers better access to laundry facilities;

fully accessible;

environmentally responsible design.
The consultants also recommended a series of renovations to existing buildings, from paint and flooring to reconfigurations of space, with a first round to begin in the summer of 2021 or 2022 if funding is available in the operating budget. The plan also calls for the eventual demolition of the New Apartments, which were constructed in 1972.
The net gain of 199 beds on campus following completion of the third building replacing Bushnell will provide critical swing space to allow for more future renovations to other buildings.
Sustainability
The South Campus Residences will be built to LEED gold standards for sustainability and support the College's commitment to carbon neutrality by 2040. Site work is expected to begin in May 2022 following the completion of work on the West Quad, with the first phase of construction of the residences neighboring Leonard and Hanna halls beginning in May 2023. The project is expected to conclude in 2026.
Future South Campus Residences
Preview three new apartment-style residence halls on South Campus near Old Kenyon.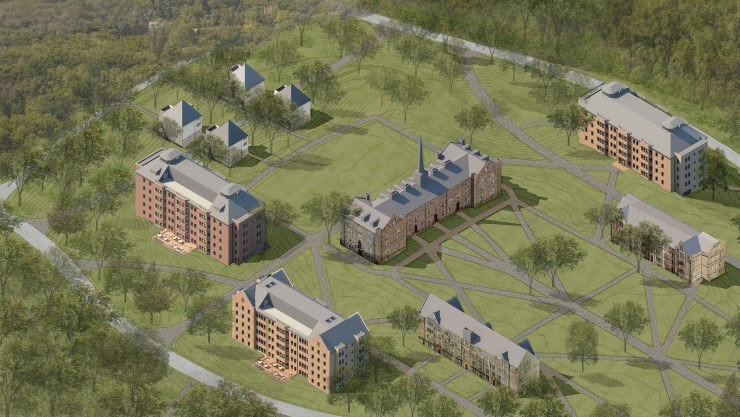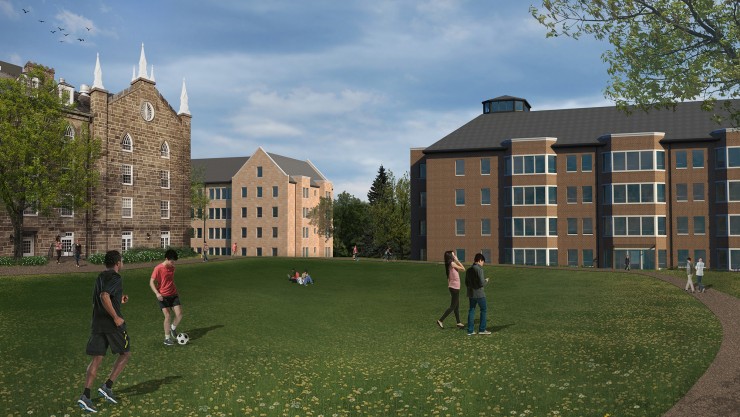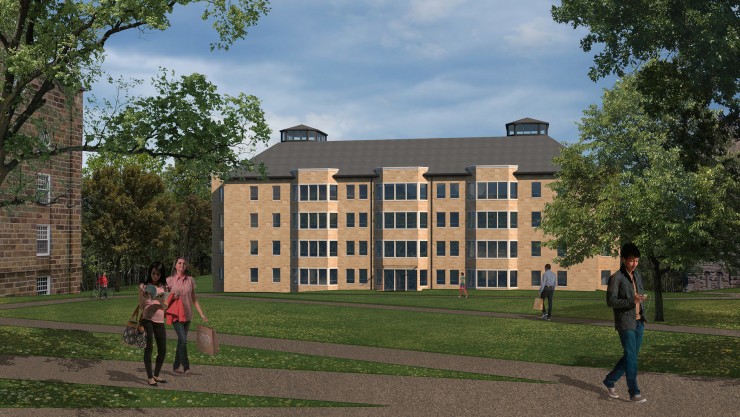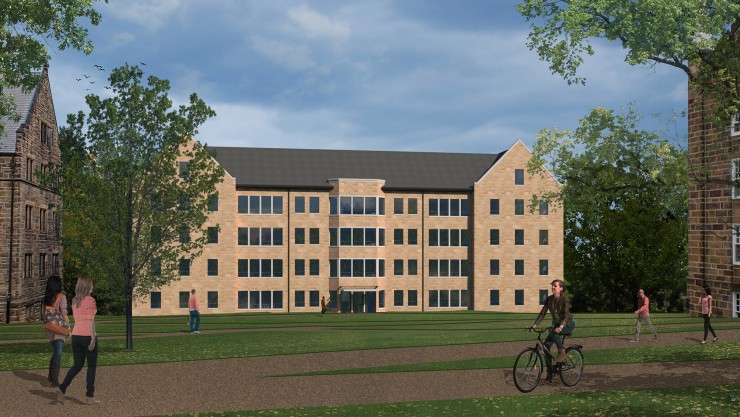 What a $100 million gift does (and does not) mean for Kenyon
With this gift and the addition of three new residence halls on South Campus, we can boldly reaffirm our commitment to the core residential experience and focus our fundraising efforts on scholarships and financial aid.